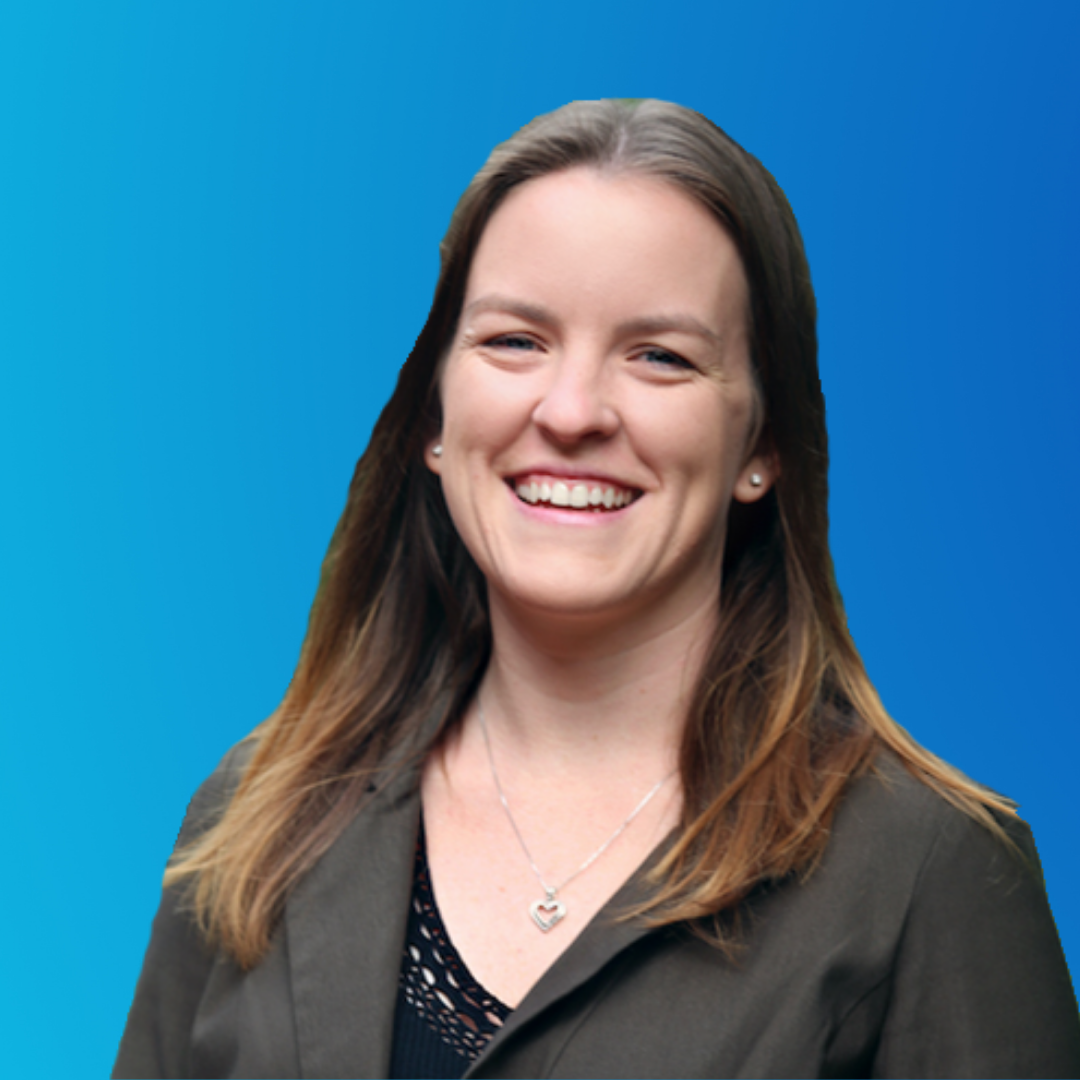 About the Instructor
Caitlin is an experienced educational technology coach, author, and consultant who works with students and teachers in a variety of settings to ensure meaningful technology integration and transformative learning experiences. Previously, Caitlin worked as Librarian and Technology Specialist at Shorecrest Preparatory School, Academic Technology Specialist at Harpeth Hall, and Technology Integration Specialist at Currey Ingram Academy.
Caitlin was named an ISTE Emerging Leader in 2017 and the 2018 ISTE Outstanding Young Educator. In 2018, she was also part of the Harpeth Hall team that was named a finalist for the FETC STEM Excellence Award for Middle School. Caitlin is the co-author of Stretch Yourself: A Personalized Journey to Deepen Your Teaching Practice.
Caitlin holds an Ed.D. through Johns Hopkins School of Education with a specialization in Technology Integration in K-16 Education. Caitlin also holds a B.A. in Elementary Education and M.Ed. in Educational Technology, both from the University of Florida. Caitlin is an Apple Teacher, Common Sense Educator, Google Certified Innovator and Trainer, and an ISTE Certified Educator.
Course Overview
Welcome to Designing Assessments for Digital Experiences. This self-paced course includes four modules. Module 1 explores the question, What is assessment? Module 2 explores the purpose of assessment. Module 3 discusses screencasting as an assessment tool. Module 4 introduces a variety of digital tools for assessment. Each module includes several components: First, a brief introduction video. Then, content to engage with, which might be blog articles to read, YouTube videos to watch, or podcast episodes to listen to. Some modules also include supplemental web resources to explore. Finally, each module includes a question or questions to prompt self-reflection. Use the Google Slides template included in this course to answer these questions and create a personal reflection journal.


Thanks for joining, and welcome to the course!
Personal Reflection Journal
Use a Google Slides template as a personal journal to reflect on what you learn throughout the course.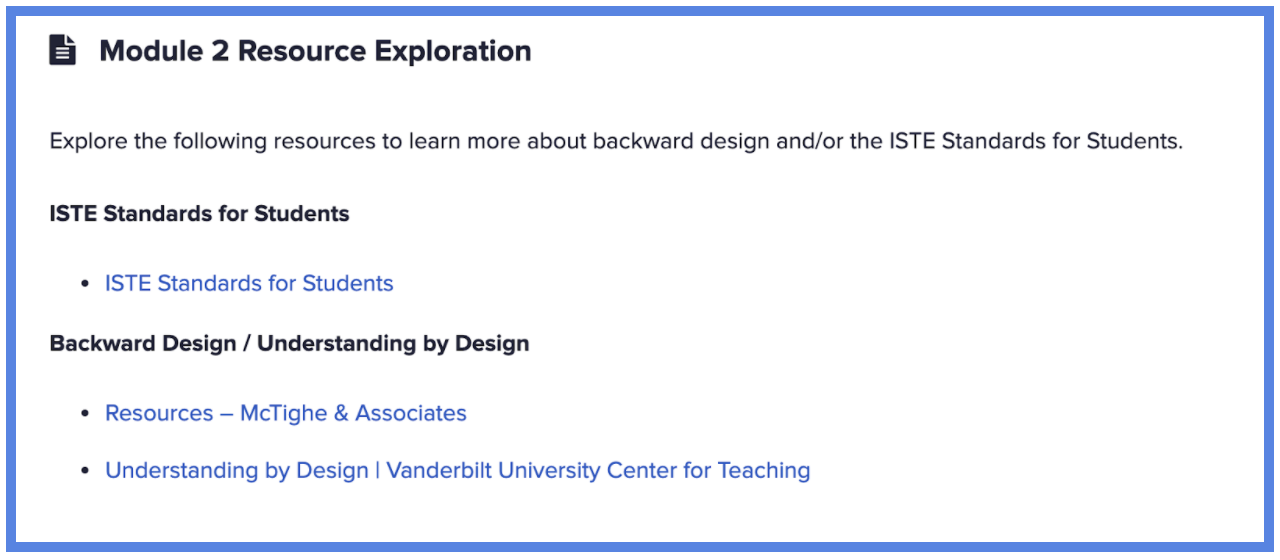 Exploring the WHY of Curriculum
Delve into the WHY of curriculum with engaging blog posts and through exploration of supporting models like backward design and the ISTE Standards for Students.


Screencasting Tool Exploration
Explore different screencasting tools to see how they can be used as an assessment tool to demonstrate student knowledge.